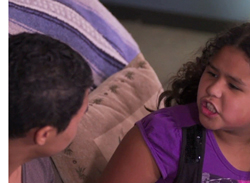 New Resource for Family with Teens!
Parents want their teens to be responsible, prepared for life, and to hold on to Christian values.
Unfortunately many homes with teenagers are challenged by strained relationship, disrespect and conflict. Young people can be self-focused and many parents are finding that a reward/punishment model isn't working as well as they would like.
The Family Toolbox Brings Helpful Solutions
The Family Toolbox is a program that brings parents and teens together for constructive dialogue around significant issues of discipleship. Conversation is sparked by engaging video clips. Sixteen Life Success Principles are communicated through eight lessons that give parents and teens biblically-based, practical topics for discussion The format grabs teens and gets them interacting.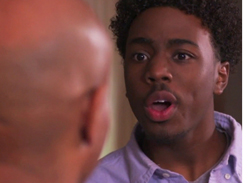 Behavior Modification Ruins Internal Motivation.
Many of the tools parents use overemphasize changing behavior without changing the heart. Heavy doses of reward and punishment weaken the internal motivation in kids. In fact, kids learn to ask the wrong questions about life such as:
What will you give me if I do what you want?
What's the least I need to do to get the reward?
Is the punishment worth it in order to do what I want?
That's because behavior modification strategies basically say to kids, "If you do what I say, I'll give you what you want."
Parents who are successful with their teens use a variety of tools. The Family Toolbox not only contains the eight conversation-starter videos for use with your teen, but you'll also receive eight additional teaching videos to empower you with practical strategies to reach the heart of your child.
Increase the Relationship Between You and Your Kids.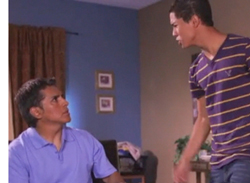 An important thing happens in the relationship between you and your teen as you watch the video clips. Family dynamics in the dramas reveal common problems in homes today. The videos provide an opportunity for you and your teen to work together to evaluate the situations and suggest solutions. Instead of polarizing because of your own family issues, you'll be partnering together to identify key problems and offer suggestions. Then, in conclusion, you'll consider ways to strengthen your own family.
This series is biblically based, offers practical tools, and focuses on the heart of a young person. It's targeted for parents of teens and can be used with preteens as well. The suggested age target is from 10 to 18 years of age. Each session contains a video clip to watch with your teen, discussion questions to draw out and teach two life success principles, and a 10-minute teaching video for the parents.
It's often hard to connect with teens. The Family Toolbox makes it just a bit easier.