eBook Instructions • • • •
Mac-to-Nook
How to Transfer an eBook From Your Mac to Your Nook
This step-by-step tutorial will walk you through transferring your eBook from your Mac to your NOOK. You will need to download a program called Adobe Digital Editions. Adobe Digital Editions stores and manages your eBook library on your Mac. You can transfer your eBooks from your Mac to your Nook through this program. To download Adobe Digital Editions, click here.
Click "Install."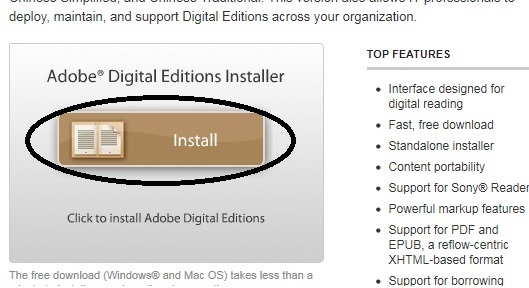 Click "Install" again to authorize the install.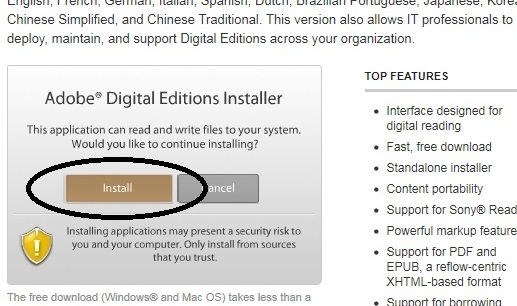 Click "Yes."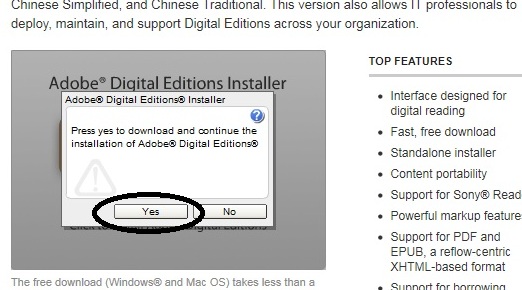 The installation program will pop up. Click "Continue."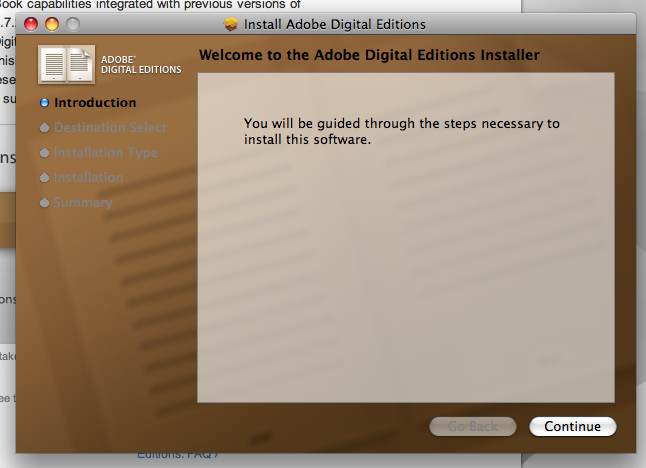 Choose the location you wish to install Adobe Digital Editions. Select your Hard Drive, in this case we will use "CCMCHD." Then click "Continue."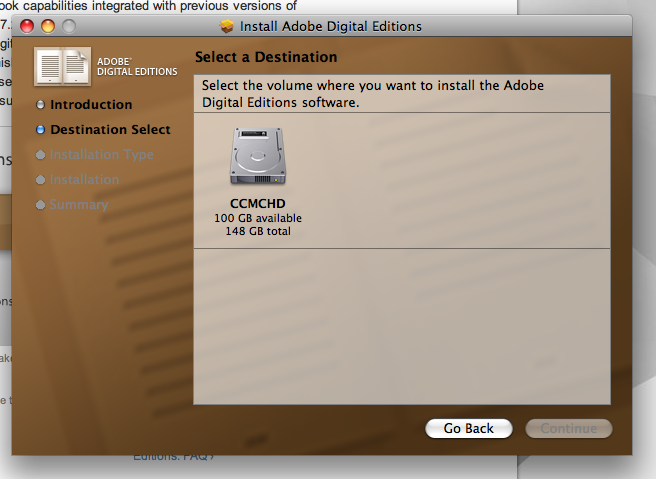 It is not recommended that you change the location that is provided. Click "Install."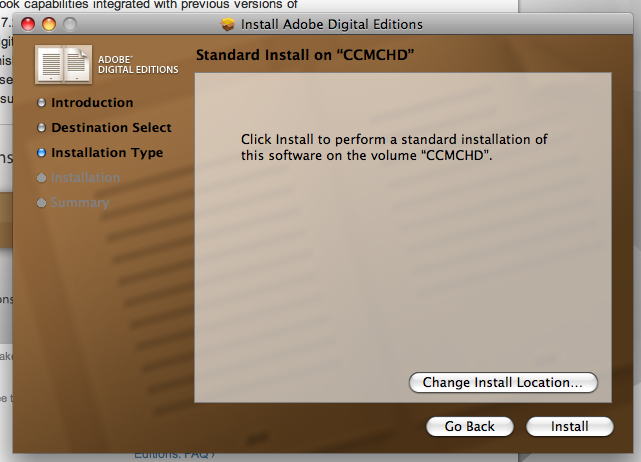 The software will install to your computer.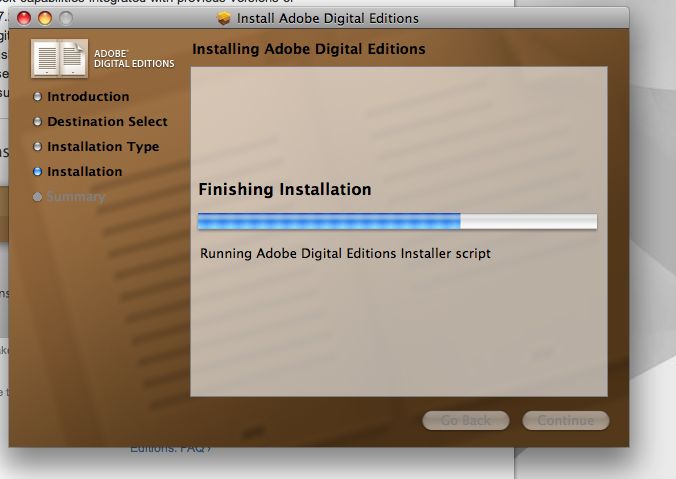 Once the installation has finished, click "Close."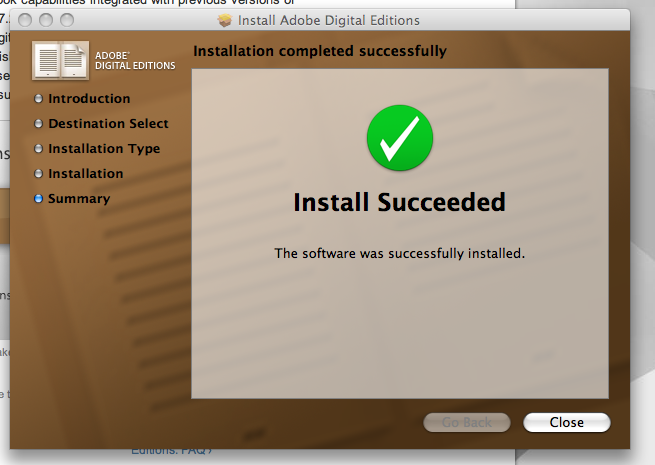 Now that you have finished the installation of Adobe Digital Editions, you must set it up.
When you open Adobe Digital Editions for the first time, this window will pop up. Click "Continue."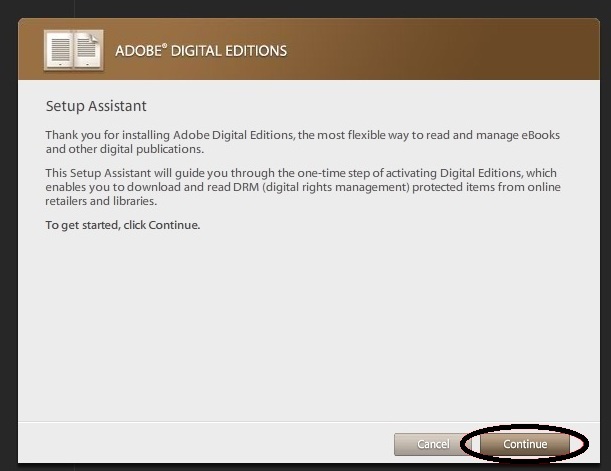 In order to transfer books from Adobe Digital Editions to your Nook or other digital devices, you must authorize your computer. If you have an Adobe ID, choose "Authorize Computer" and enter inyour ID and password.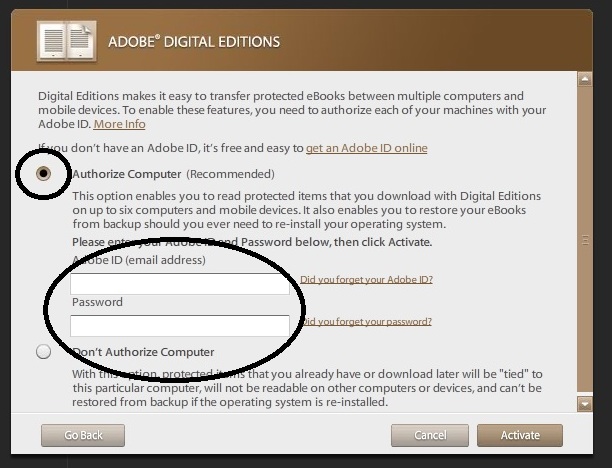 If you do not have an Adobe ID, click the link that says "get an Adobe ID" or click here.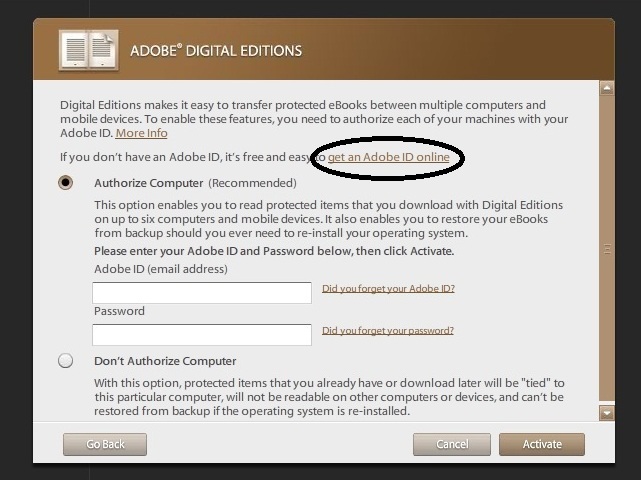 Enter in the required information to register for your Adobe ID (below, on the left). Once you are finished, click "Continue" at the bottom of the page. You are now registered with an Adobe ID.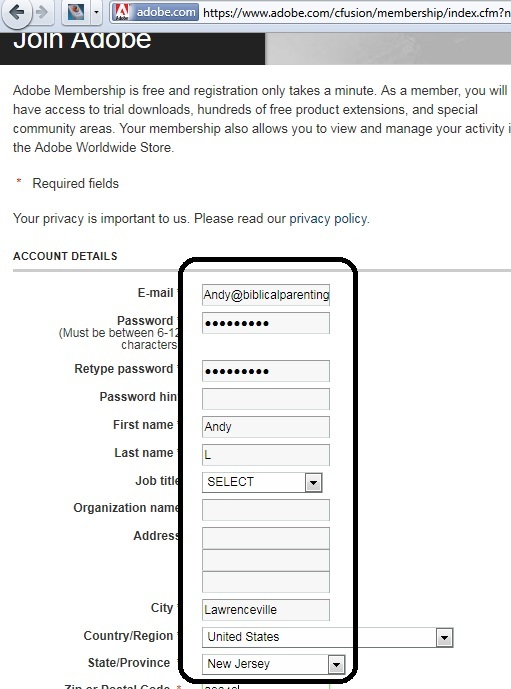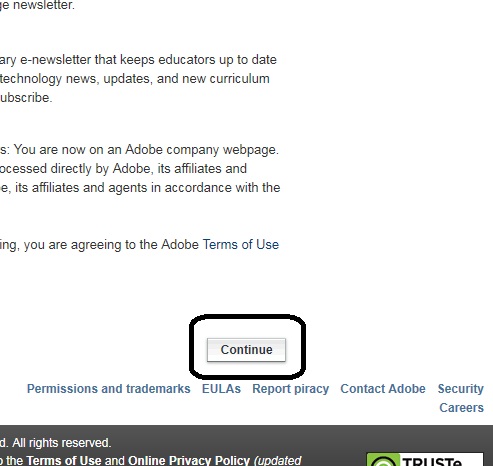 Enter in your Adobe ID into Adobe Digital Editions.
Click "Finished."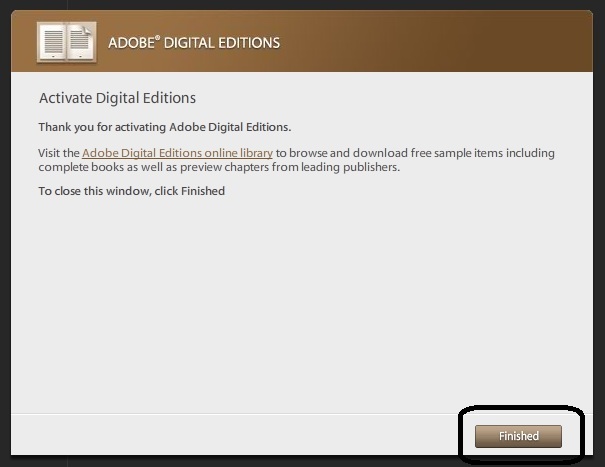 After you click finish, you will be ready to use Adobe Digital Editions. This is what the screen will look like.
Now plug your Nook into your computer, using your USB cable that came with your Nook. Your Nook will appear on the left hand side of the window.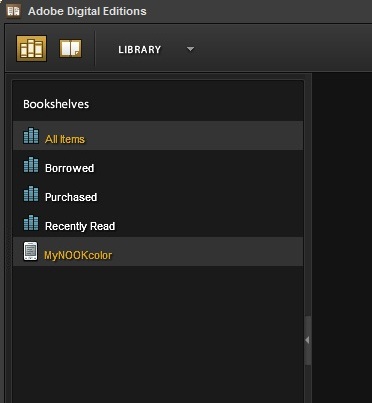 Double-tap click or right-click your ebook. Click "Open with" then "Adobe Digital Editions."
Once you open the eBook in Adobe Digital Editions, it will display in "All Items" on the left hand side.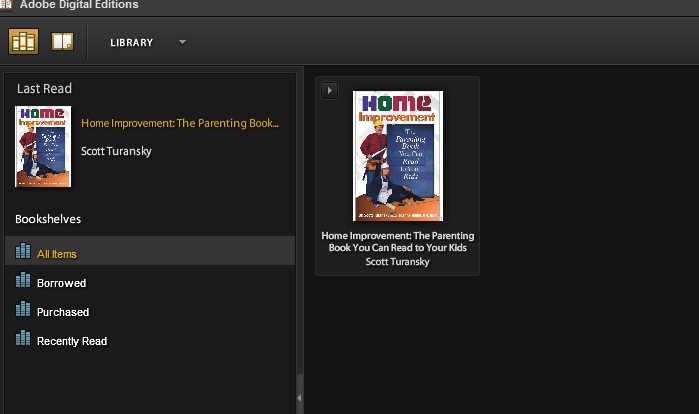 Drag and drop that file from "All Items" into your Nook on the left hand side.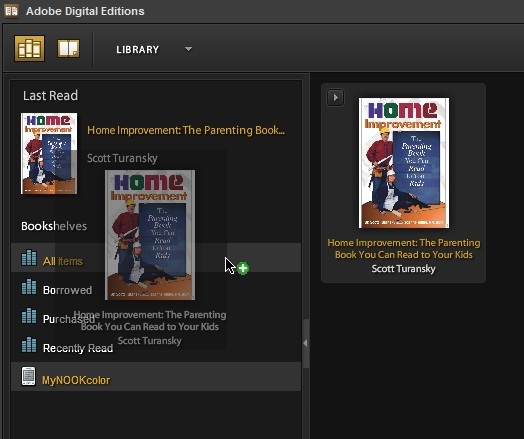 Unplug your Nook. Now go to your Nook, then go to "My Documents" or "Library."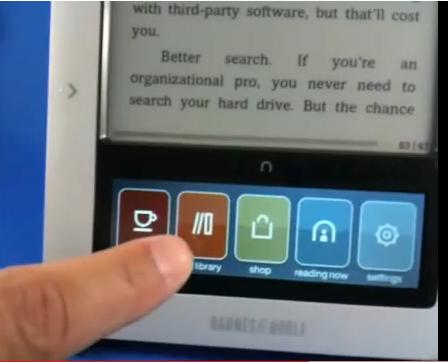 Then "Check for new content". Your new eBook should now appear on your Nook.