I lead a team of five family ministry consultants for the National Center for Biblical Parenting. We can help your church engage parents more effectively by looking at four components of Family Ministry and talking to you about practical next steps for your congregation. It's sometimes hard to engage parents, but we've developed several practical strategies and ideas to do just that. Click here to find the best tools for your church.


Ed Miller
Director of Development for the
National Center for Biblical Parenting
Learn more about
scheduling a Family Mininistry Consultation
or about
Church Solutions for
Parent and Family Development
Second Quarter
Special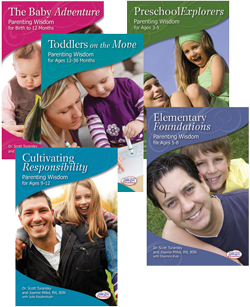 Parenting Shifts Series: Developmentally Appropriate Guidance at Your Fingertips!
Each books teaches character qualities appropriate for that stage, and gives tools and insights into the unique developmental needs. Learn about bonding with your baby, plan for the transition into toddlerhood, develop firm but gentle correction strategies for your preschooler, understand how to develop good routines for mornings, mealtimes, and homework with your elementary age child, and use the responsibility checklist with your 9-12 year old child. Get the set of five books to add to your parenting library so you're ready for each new stage. These books make a great addition to your church library as well.
Buy 4, Get 1 Free:
$59.96


I love Biblical Parenting University because our teachers can get classroom management training for free. And the parents in my church can take classes designed for their busy lives. Thank you for making parent training so accessible and affordable.

Jon Sanné
Senior Pastor Calvary Chapel Olympia, WA
Learn more about
Biblical Parenting University