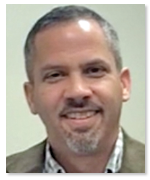 Rick Martin
My journey with the National Center for Biblical Parenting began several years ago when I received a email blast announcing the "Say Good-bye to Whining and Complaining" book. I bought the book, read it, and then ordered the video series to show parents in the church I was attending. My wife and I immediatly began using the principles and we began focusing our parenting efforts on cultivating a good attitude, treating others as special, and doing more than what is expected.
As a result, we discovered how focusing on the heart produced heart based results. Since that first introduction, my commitment to parent from the heart has grown. As a dad, educator, and educational leader, the principles I have learned from the National Center for Biblical Parenting continue to play a significant role in how I view correction, discipline, and the need to include the heart within the process.
In order to help more families, I encourage you to support the National Center for Biblical Parenting through prayer and financial gifts. There is a battle for the family and parenting from the heart not only improves family life, it prepares children to stand strong when mom and dad are not around. God is using the NCBP to help parents target the heart and your prayers and gifts are greatly appreciated.
Rick Martin, principal, Calvary Christian Academy, Las Vegas, NV