Join us for this unique regional opportunity for ministry collaboration.
Pastors, ministry leaders, teachers and parents from all over the 5 boroughs and New Jersey will gather to deliberate about how to empower parents to pass the faith on to their kids and mobilize churches to equip them.
Watch this video to get a glimpse of this vision from Deuteronomy 6. You can download
this video at no cost and show it to your friends or your congregation.

Download a hi-res version of this video: Click here.

Fall 2013 Host

All Angels Episcopal Church
251 W 80th Street
New york, New York
9:00 am to 5:00 pm
Saturday October 26, 2013
$125 per person • Group discounts available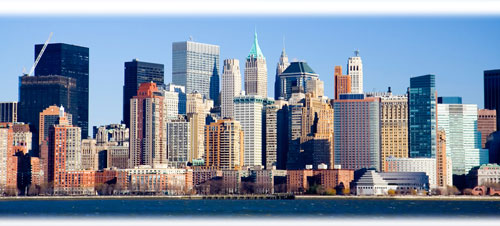 The problem with many conferences today is that they generate excitement, but don't help you continue on after the conference is over. The 4/14 Family Challenge Regional Conference isn't an event. It's a process. Pastors, Family and Children's Ministry Leaders, teachers and parents will gather on a regular basis to work together on strengthening families and helping parents pass the faith on to their kids. Ongoing working groups, resources, and dialogue within the leadership of the city will facilitate long-term support for families in New York City. This conference is about establishing a collaborative network of family ministry in our city.
Churches from all over the 5 boroughs and New Jersey will band together with Christian schools, bookstores, counseling centers, and other local resource providers locally to provide strategies to strengthen families.
Saturday Morning Sessions: Casting Vision


Dr. Scott Turansky and Joanne Miller, RN, BSN will share a vision and strategies for Reaching the Next Generation with the Gospel. They will share some history of the 4/14 Window Movement and the 4/14 Family Challenge Movement and will include Biblical content on the critical role that parents play in Passing the Faith to their children. In this context they will share opportunities for partnership between church and family. The morning will conclude with ample time for discussion and prayer in small groups.
Saturday Afternoon Workshops: Family Challenges
The 4/14 Family Challenge Movement addresses many challenges facing the family and parents today in their task of building strong families where faith is shared and nurtured. The afternoon workshops provide opportunities for us to look together at some of these challenges. Each workshop will be repeated giving you the opportunity to attend two out of the five. We expect that ongoing working groups will develop to continue to address these challenges.
The Challenge of Parents and the Church in Partnership – Rev. Jamaal Bernard, pastor at Christian Cultural Center in Brooklyn

If you asked most parents, "Who is responsible for passing the faith on to your kids?" they would affirm that it's their responsibility. Yet in practice, their strategy is often to delegate this task to the church, Sunday School, and youth ministry. It's becoming clear that parents must reclaim the role of primary disciplers in their home. The Christian faith is learned in the day-to-day activities of life. Special programs for youth and children are important, but the church must learn to equip and encourage parents in their role in the home rather than replacing or supplanting it. The church and home must work together to pass the faith on to the next generation.

The Challenge of Starting Strong – Graham Scharf, author of The Apprenticeship of Being Human

The early years of family life are filled with diapers, laundry, feeding and trying to get enough sleep. In the midst of these constant demands, how can parents lead their children into a living faith in Christ? Participants will explore the four spheres parents influence, the three levers of parental influence, and ways that churches and ministries can support parents of young children.

The Challenge of Parenting the Heart – Dr. Scott Turansky and Joanne Miller, RN, BSN, co-founders of the National Center for Biblical Parenting

Most of our society has been trained to parent using behavior modification. Learning to parent your child's heart can be revolutionary in family life. This workshop will be geared for those working with elementary age kids and tweens. Dr. Turansky and Mrs. Miller will discuss ways to handle the challenge of moving from behavior modification to a heart-based approach. Focusing on the heart of a child in day-to-day life builds a strong foundation for passing the faith on to children at this age.

The Challenge of the Teen Years – Rev. Maurice Winley, speaker, youth mentor and community leader in Harlem, Associate Minister at Soul Saving Station

Many challenges face our young people today, especially here in New York City. There are issues of technology, absent parents, single parents, drugs, crime, gangs, sex, human trafficking, incarceration and so much more. Young people need role models and parents are key. This group will wrestle with how to overcome these challenges to pass the faith on to the next generation.

The Challenge of Soul Wounds from the Past

It's especially challenging to pass the faith on to your kids when your marriage or your spiritual life is in turmoil. Many of the problems we experience come from unresolved issues related to our family of origin. Emotional and spiritual health is more connected than is often recognized in the Christian community.   This workshop will focus on understanding the core nature of who we are as men and women created in the image of God - body, soul and spirit.  It will foster a sense of discovery and passion to better understand one's soul (mind, will and emotions) and its impact on our everyday life.  As we confront and graciously deal with our emotional issues, we will experience the success and joy of "emotionally healthy spirituality" and our relationships will thrive and ultimately result in the effective transmission of faith to our kids. 

Saturday Afternoon Closing Session – Moving Forward - Ed Miller, National Center for Biblical Parenting

In thinking about how we can overcome the personal constraints that hinder us from being successful in life and in leadership in our family or our church Ed Miller will share a challenge to take the 4/14 Family Challenge 30 Day Adventure in the months following the conference. One of the unique benefits of this conference is the ongoing partnerships that are developing all over the city to enhance the family. Ed Miller leads a team of five Family Ministry Consultants, mobilizing churches all over the United States.
For more information about costs or to register, click here.
You might like to watch this short video describing the 4/14 Family Challenge by the 4/14 Family Challenge North American Facilitator, Dr. Scott Turansky, from the National Center for Biblical Parenting.
If passing the faith to your kids is like learning to drive, then sending them to church is the classroom instruction. Teaching them at home is the behind the wheel experience.